Discover® MIXTECH EFB Marine/RV Dual Purpose batteries combine MIXTECH acid mixing technology with the latest Enhanced Flooded Battery (EFB) breakthroughs and increased active material densities to significantly improve dynamic charge acceptance, partial state of charge (PSOC) operation and micro-cycle life. MIXTECH EFB Marine/RV are the ideal single battery compromise for high engine cranking power and, high cyclic duty under light (17.5% DOD) to moderate (30% DOD) loads.
The #1 killer of batteries is acid stratification. That's bad. We fixed that.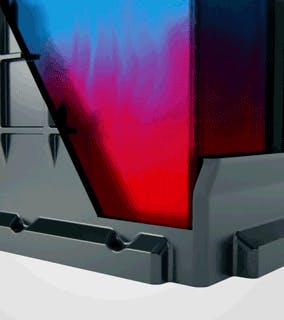 Traditional Batteries
Acid stratification happens when the heavier acid separates from the water in the battery's electrolyte and settles at the bottom of the battery, causing excess corrosion and charge imbalance.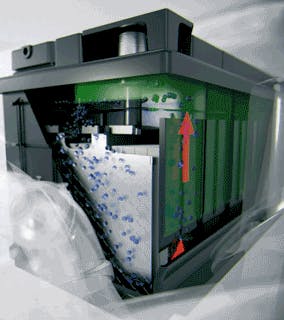 MIXTECH Batteries
Incorporate patented MIXTECH technology that uses the motion of your vehicle to continuously mix the electrolyte preventing acid stratification.
Improved Standard Micro-Cycle Life
MIXTECH EFB offers greater than 3x the micro-cycle life of conventional batteries tested according to DIN 75073.7.14, and greater than 2x the micro-cycle life of replacement market EFB batteries tested according to DIN 75073.7.14 (Cycle test 17.5% DOD)
MIXTECH Technology eliminates symptoms related to acid build up. This patented acid mixing achieves 100% homogeneous specific gravity at twice the effectiveness, and less than half the time of pump action mixing elements.
View White Paper
.
MIXTECH. Patented Acid mixing technology
Thick enhanced negative grids with increased active material density
Thick enhanced negative grids with increased active material density
Fiber-lock scrim
Envelope (+) separators
Enhanced calcium tin alloys in the positive grid
Thick positive grids with increased active material density
Element bonding
Reinforced polypropylene case
Integrated carry handles
Central degassing manifold with integrated flame arrestors
Cold forged SAE terminals
Exceeds OEM
Specifications
---
---