The #1 killer of batteries is acid stratification. That's bad. We fixed that.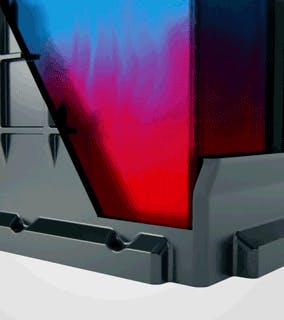 Traditional Batteries
Acid stratification happens when the heavier acid separates from the water in the battery's electrolyte and settles at the bottom of the battery, causing excess corrosion and charge imbalance.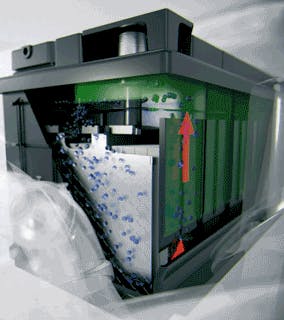 MIXTECH Batteries
Incorporate patented MIXTECH technology that uses the motion of your vehicle to continuously mix the electrolyte preventing acid stratification.
MIXTECH
Technology

Exceeds OEM
Specifications

Start-Stop
Micro-Cycling

Extreme
Temperatures

Extreme Vibration
Resistant

Carbon
Boost

Enhanced Alloys

Glass Mat

Hotel Loads

EFB
Commercial High Power
EGM

MIXTECH EFB High Power Batteries
Along with the highest combined CCA and RC of any flooded battery in its class, Discover's commercial EFB High Power batteries for Truck combine the latest high-cycle plate design, extreme vibration resistance and patented MIXTECH acid mixing technology to deliver significant improvement in dynamic charge acceptance and micro-cycle life in Start-Stop and Anti-Idle vehicle batteries that are constantly exposed to a partial state of charge use.
MIXTECH EGM High Cycle Batteries
EGM High Cycle batteries combine MIXTECH acid mixing technology with deep-cycle Enhanced Flooded Battery breakthroughs, and the high performance and vibration resistance of AGM batteries, to produce a far superior flooded high cycle Enhanced Glass Mat (EGM) battery with improved dynamic charge acceptance in Partial State of Charge use, and without the same dry-out and thermal runaway risks associated with AGM batteries.
What Our Partners Are Saying
Additional Truck Applications
Truck Starting Batteries
Patented MIXTECH EMX starting and ECL extended cycle hybrid commercial starting batteries with countermeasures against acid stratification, the #1 cause of premature performance loss and battery failure in the commercial truck industry.
Truck House Power Batteries
Energy for a day, overnight or for week-longdelivery schedules, from lead to lithium, Discover offers the most extensiverange of performance reliability in trusted OEM quality VRLA DRY CELL, AGM or Lithium battery house power and lift gate solutions.