The #1 killer of batteries is acid stratification. That's bad. We fixed that.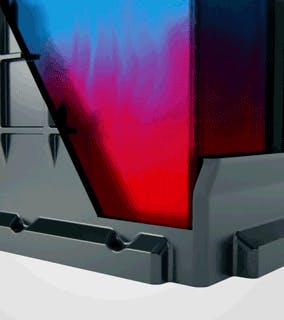 Traditional Batteries
Acid stratification happens when the heavier acid separates from the water in the battery's electrolyte and settles at the bottom of the battery, causing excess corrosion and charge imbalance.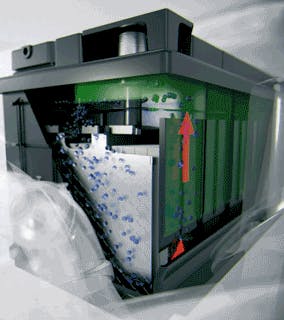 MIXTECH Batteries
Incorporate patented MIXTECH technology that uses the motion of your vehicle to continuously mix the electrolyte preventing acid stratification.
MIXTECH EMX Starting
EMX batteries for RV/Caravans combine patented MIXTECH technology with expanded metal grids and advanced active materials to produce a superior starting battery that uses the natural movement of the vehicle to keep battery acid in constant circulation as a countermeasure against the #1 cause of premature performance loss and battery failure: acid stratification.
MIXTECH EFB Start-Stop
EFB batteries for RV/Caravan applications with Start-Stop engines combine MIXTECH acid mixing technology with the latest Enhanced Flooded Battery breakthroughs to significantly improve dynamic charge acceptance and micro-cycle life (17.5% DOD).
MIXTECH EGM Anti-Idle
EGM batteries for highly equipped RV/Caravans combine MIXTECH acid mixing technology with high cycle Enhanced Flooded Battery breakthroughs, and the high performance and vibration resistance of AGM batteries, to produce a far superior flooded Enhanced Glass Mat (EGM) battery.
What Our Partners Are Saying
Additional RV / Caravan Applications
Diesel Engine Starting & Dual Purpose Batteries
MIXTECH flooded and DRY CELL AGM heavy-duty batteries with built-in countermeasures against acid stratification, the #1 cause of premature performance loss and battery failure. Your next adventure awaits.
House Power Batteries
Power for a day or a week, from lead-acid to lithium, Discover offers the world's largest selection of safe and reliable OEM quality VRLA DRY CELL, AGM and lithium battery solutions for your RV/Caravan.